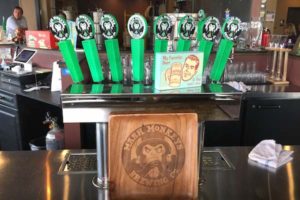 SEBASTIAN, Florida – One of the things we like about Mash Monkeys Brewing Company is their consistency. This is what sells beer and keeps people coming back, and they nailed it.
We met the folks behind the scenes of Mash Monkey at this year's Sebastian Shrimpfest. While their establishment wasn't opened at that time, we sampled their beer and enjoyed it.
My favorite was the Pale Ale IPA, known as the Citmo Pale Ale. They also showed a true passion towards brewing and cared a lot about their product.